Hi There!👋🏻I am Guru HariHaraun.

I'm an Cyber Security Student at University of Canberra, Certified Ethical Hacker and Junior Penetration Tester with 3+ years of research experience and a unique blend in Penetration Testing(Red Team), withholding a Bachelor of Engineering degree focused in Computer Science. Also, I am a Cloud Engineering Aspirant, Full-Stack Developer and SEO Strategist.

---
Experience
Content Quality Assurance Officer
Fifth Domain

October 2022 - Present
Braddon, Canberra, Australian Capital Territory

Working with the cyber security training team to build a quality and technical cyber security course camp and reviewing the cyber security training materials for standards and publishing them to the clients.

September 2022 - Present
Canberra, Australian Capital Territory

Teaching coding fundamentals and programming concepts to more than 80+ primary school students in Canberra and providing directions to the teaching assistants to create a positive classroom environment.

Full Stack Developer & SEO Stagiest
Gopaldass Industrial Services

April 2021 - June 2021
Tiruchirappalli, India

Built a Digital Vehicle Log Management System (DVLMS) to handle the data of customers and attenders.

Developed and Optimized a Web Portfolio for the company, Migrated and boosted the company's online presence.

Google My Business

Search Engine Optimization

Search Engine Marketing (SEM)

Amazon Web Services

UI/UX

PHP

MySQL

GIT

Docker

Cybersecurity Intern
Virtually Testing Foundation

January 2021 - March 2021
Los Angeles, USA

• Main Objective
The key objective of this Internship is to leverage my skills and to gain real-world experience in designing the network architect and to Implement security for the networks.

Virtualization Security

Kubernetes

Cloud Security

Network Security

Network Penetration

ESXi

vCenter

DRS

Virtual Machines

NSX

DRS

IDPS

URL Analysis

Virtual Storage Network(vSAN)

Distributed Firewall

Risk Informed Cyber Security

Security Analyst Virtual Intern

Australia And New Zealand Banking Group

July 2020 - August 2020
Melbourne, Australia

• Social Engineering Investigation
Investigated the E-mails received/sent by the company and report the email witch has any suspicious items which may be harmful to the company.
• Digital Investigation
Analyzed a packet capture file using an open-source tool to identify and Investigate for any potential threats.
Social Engineering Concepts

Security Report Writing

Analyzing Network Traffic

Identification of File Types

Digital/Open Source Investigation

WebMaster & Cloud/System Admin
Xplore Service: Crowdsourcing

April 2020 - May 2020
New South Wales, Australia

Xplore Services is a charity organization who are working behalf with UNICEF Australia & UNHCR.

Developed a Fund-Raising platform to organize and maintain dynamic access for their public assets.

Deployed the application on AWS Cloud using Nginx server and orchestrated. Also, worked on Search Engine Optimization (SEO) for their organization.

HTML

CSS

NodeJS

MongoDB

Nginx

AWS

SLA

IAM

Load Balancer

Orchestration

Search Engine Optimization (SEO) Tools

Deployment

Version Control

LEADERSHIP
A club dedicated especially to students interested in the field of information security and networking. I'm in charge of pushing the club's boundaries and organizing events, seminars, and workshops for students.
Creative Head
Association of Computer Engineers (ACE)

My main objective is to lead the Association of Computer Engineers (ACE) Design Team, and I had overall responsibilities for the outcome of any design endeavoured by designers at ACE.

Graphic Designer
Association of Computer Engineers (ACE)

As the Executive of the ACE Design Team, I was in charge of creating modern and imaginative artworks for the club. I was in charge of double-checking the designs and revisions made by peers.
Education
2022 - 2024
Canberra, Australian Capital Territory

August 2017 - June 2021
Chennai, India

Course Works
Computer Programming

Programming and Data Structures

Computer Architecture
Internet Programming

Operting Systems
Database Management Systems
Internet Programming
Computer Networks
User Interface Technologies
Software Engineering
Machine Learning
Artificial Intelligence
Cryptography and Network Security
Mobile Computing
Multi-Core Architectures &Programming
Advance Software Engineering
Higher Secondary School
Campion Anglo-Indian Higher Secondary School
June 2015 - April 2017
Tiruchirappalli, India

Stream: Physics, Chemistry, Math and Computer Science.
Certifications
eLearnSecurity Junior Penetration Tester (eJPT) is a 100% practical certification on penetration testing and information security essentials. Instead of answering through a series of multiple-choice questions, we are expected to perform an actual penetration test on a corporate network. This penetration test is modeled after a real-world scenario. eJPT is the only practical certification that proves to have essential Penetration Testing skills

TCP/IP

IP Routing

LAN protocols and devices

Basic vulnerability assessment of networks

Essential penetration testing processes & methodologies

HTTP and web technologies

Basic vulnerability assessment of web applications

Exploitation with Metasploit

Simple web application manual exploitation

Basic information gathering and reconnaissance

Simple scanning and profiling the target

With this certification, I am cognizant of the modern network security, operating system hardening, firewalls, intrusion-detection systems, VPNs and Encryption, Physical Security, Standards, System Security and Security Policies in this certification.

The U.S. Department of Homeland Security with Cybersecurity and Infrastructure Security Agency (CISA) provided the 210W-06 ICS Cybersecurity Threats training. This training covered three attributes of human threat, differentiate between the three categories of threat actors, explained the risk curve as it relates to threat groups, describes intentional versus unintentional "insider" cyber threats, discussed threat trend for industrial controls systems and describe the attacker tools and techniques used by hackers and penetration testers.

certified Ethical Hacker (Practical) is a six-hour, rigorous exam that requires to demonstrate the application of ethical hacking techniques and to solve a security audit challenge within a given limited of time, just like in the real world. The exam was developed by a panel of experienced SMEs which includes 20 real-life scenarios with questions designed to validate essential skills required in the ethical hacking domains as outlined in the C|EH program. It is not a simulated exam but rather, it mimics a real-world corporate network through the use of live virtual machines, networks, and applications designed to test ethical hacking skills.

Threat Vector Identification

Network Scanning

OS Detection

Vulnerability Analysis

System Hacking,

Web App Hacking.

Steganography

Steganalysis attacks

Malware Exploitation

Packet Sniffing

Web Server Attack

SQL injection attacks

Cryptography Attacks

Chaos Engineering is quickly becoming a career requirement for engineering teams focusing on reliability. Understanding the myriad Gremlin attacks and their use cases, how to use Gremlin and Chaos Engineering for more efficient postmortems, creating advanced Chaos Engineering Test Cases and Scenarios, and more were all covered in the Gremlin Chaos Engineering Practitioner exam.

Gremlin Certified Chaos Engineering Practitioner

SRE

Chaos Engineering

Site Reliability Engineer

DevOps

Failure Injection

Reliability Engineering

Fortinet Network Security Expert Level 1: Certified Associate
Fortinet Network Security Expert Institute

The Fortinet Network Security Expert Level 1: Certified Associate course delves into the real-world cyber dangers that endanger consumers and businesses. The course also taught us how to take precautions to protect ourselves and others from harm. It also clarified fundamental phrases and concepts to aid you in your quest to have a better understanding of cybersecurity.

This certification helped me to have a broad understanding of the cloud computing architecture, some of the service management, data management, resources management in cloud computing. Also, It covered cloud security, cloud simulator and few open sources and commercial clouds available in the market. Introduced to the docker and usage of docker in today's world, research trend in cloud computing and fog computing.

As a sub-mission, I took this course consist of introductory knowledge of cyber-security, which includes the global implications of cyber threats, the impact of cyber-attacks on industries, and why cybersecurity is a growing profession. I understood how networks are vulnerable to attack and Cisco's approach to threat detection and detection and defence. On completion of this course, I have insight into opportunities available for pursuing network security certifications.

As the custodian for STTP Programme (Dedicated 15 Days Cyber Security Training Program ) (#STTP0x01) instituted by #WeArePlymouths.I gain knowledge on the methodologies and techniques which are used by a cyber-security person in the real-time. I have got a privilege to be a part of this training program.

External Achievements
Hack The Box is an online platform that helps to test our penetration testing skills. It consists of Vulnerable machines where we need to apply our pen-testing skills to crack the box. At last, we need to submit the User and Root Flags to get points. With having HACKER Badge, I've owned 7+ Boxes with 33+ points. Also, solved 20+ CTF's on it. Hack The Box is a great platform to exchange ideas and methodologies with thousands of people in the Information Security field.

As a techie, I was expanding my knowledge by reading a variety of blogs and articles, but there was a notion that if we taught people what we had learned, we would gain knowledge twice as much. Writing in a medium (online publishing platform) isn't ideal for a developer, so I created my own online blog publishing platform application and began contributing there.

As a hobby, I started my YouTube channel 8 years back and posting some of my interests. But a few years after, my interests diverted towards Information security domain. I conceived myself to upload contents which I learn about cybersecurity then, I started to use it for documenting my works as the proof of concept(POC) which might help the cybersecurity aspirants to learn whatever I have done.

SKILL
Familiar Languages, Tools & Frameworks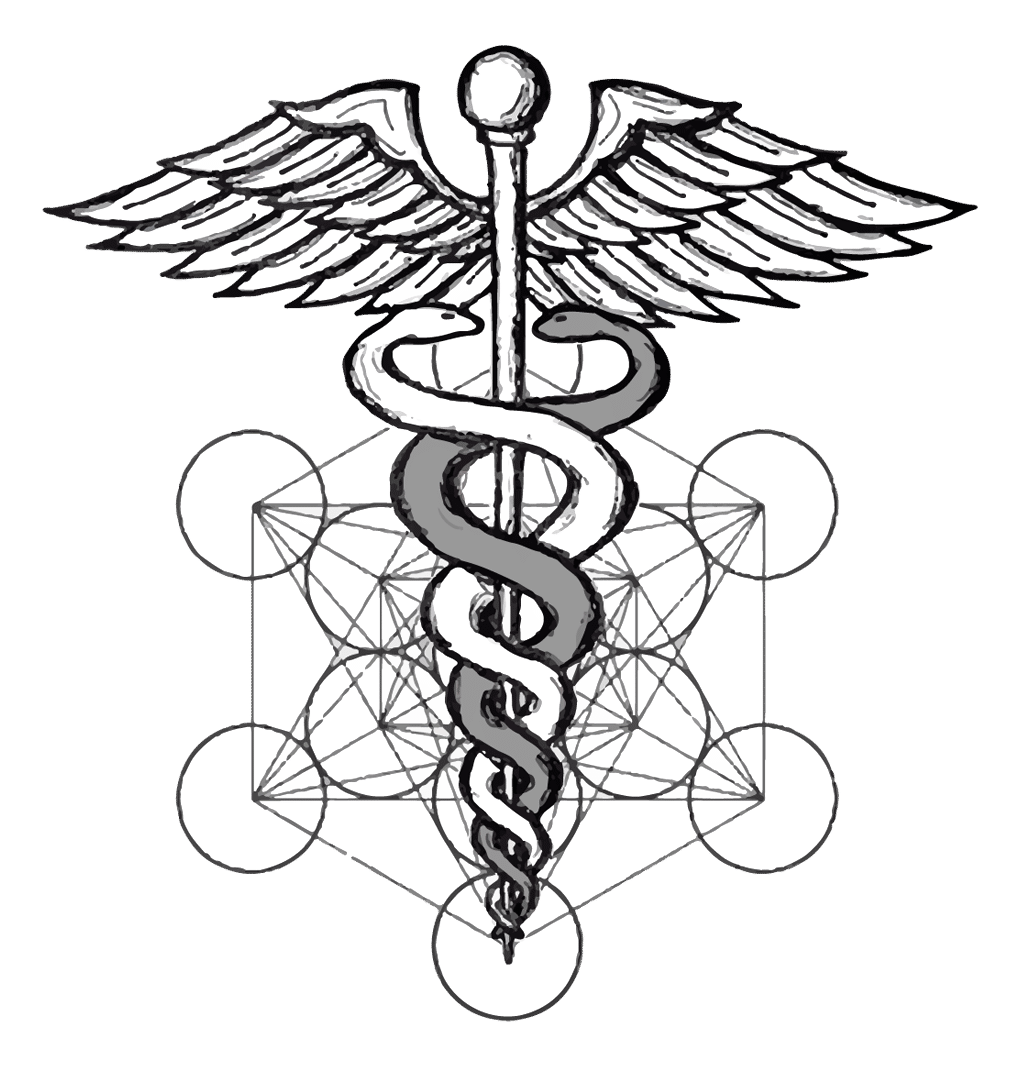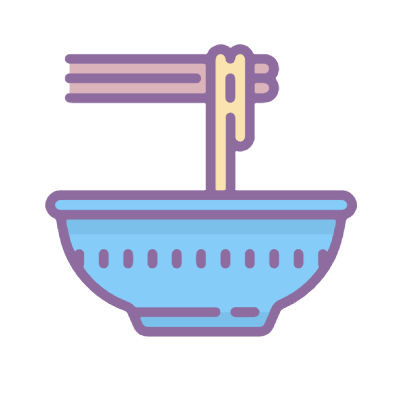 CI / CD Devops Tools & Frameworks
VA / PT Tools & Frameworks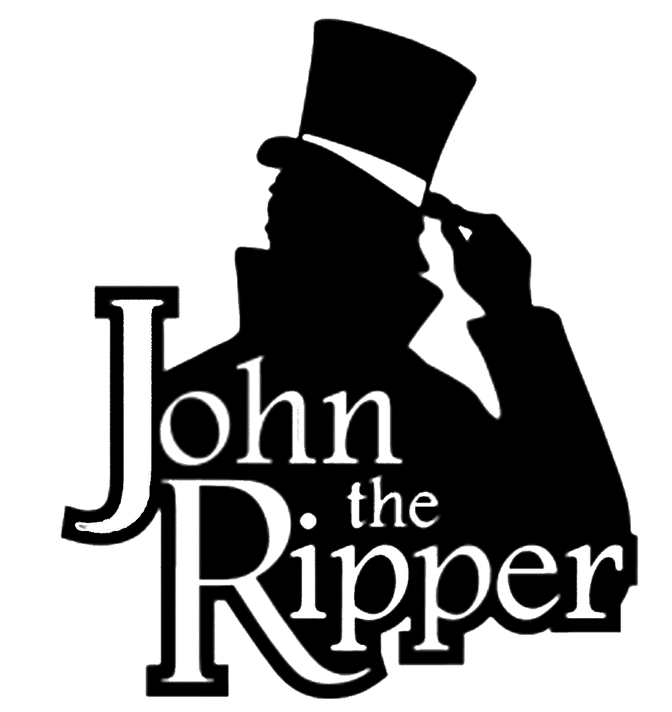 Design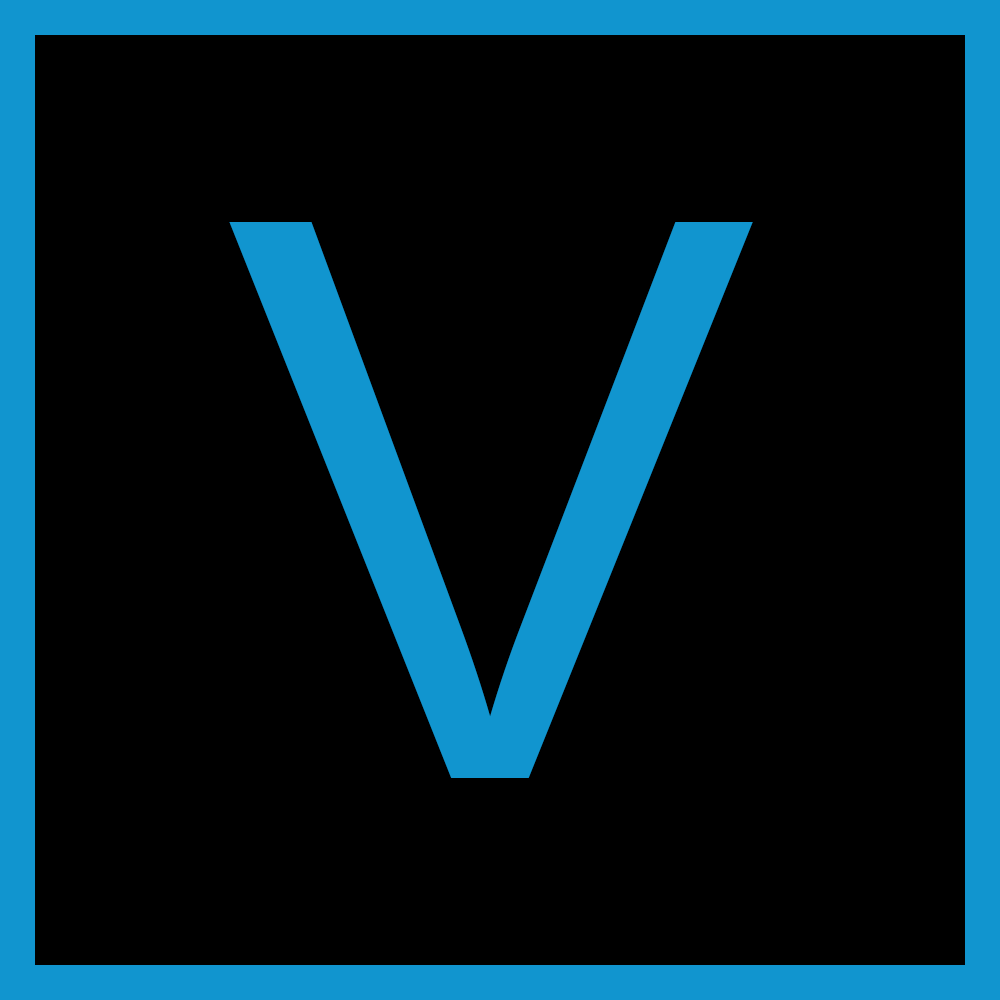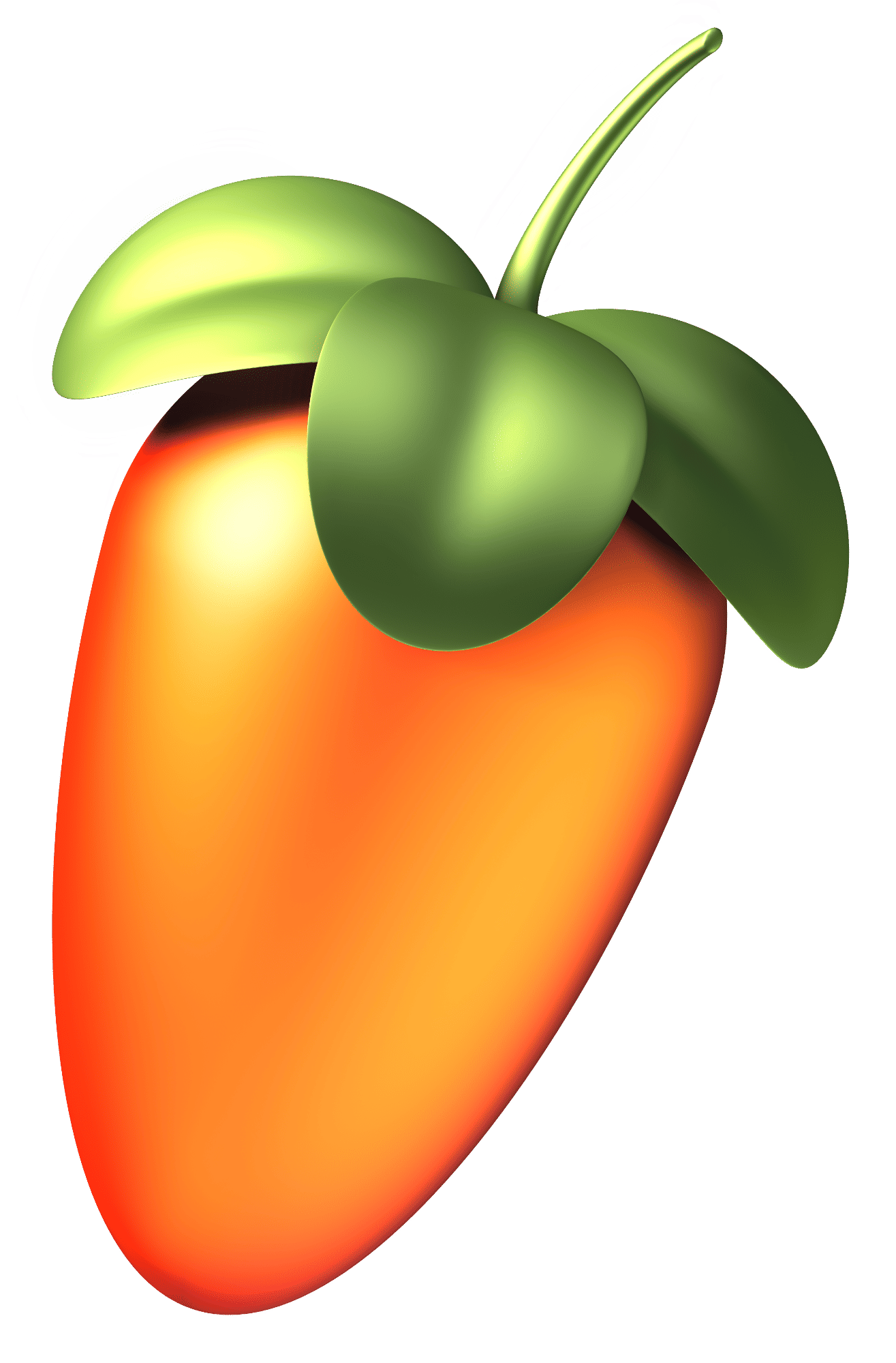 Databases
Recent Work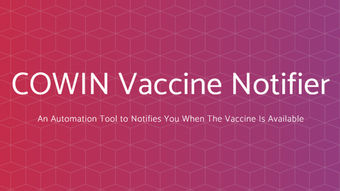 Co-WIN Vaccine Notifier bot for India

CoWIN Vaccine Notifier is a python based alert bot that checks the CoWIN portal periodically and if the vaccination slot was available for the user details which you given, it may send the email alert or an SMS alert. The Application is driven through the Flask framework (it is a micro web framework). The frontend application was deployed and hosted on Heroku (PaaS).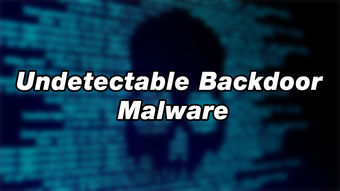 Undetectable Backdoor Malware

Using python and created a malware which tends to stream data between the victim and hacker. Moreover, the hacker could even pwn(take over) the victim's machine shell. Sessions are created within the hacker's code, so that the machine could listen for multiple bind connection. Also, hosted the hacker's machine on EC2 Instances on Amazon Web Services (AWS).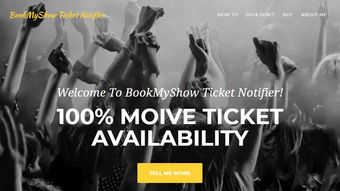 BookMyShow Ticket
Notifier

Getting tickets for the Avengers movie on the first day isn't easy. Using the Flask framework (it is a micro web framework used to deploy web applications in python) & beautiful Soup (a python literary used to scraps the data from the web pages) I've made an automated script which keeps on checking and notifies user when the ticket booking starts. Also, hosted on Heroku (PaaS).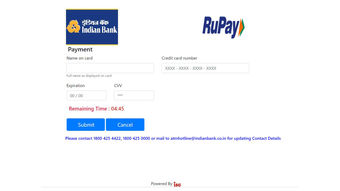 Payment Gateway Phishing Attack

In the modern world, shopping, movies, foods, Banking etc. Everything is done through the Internet. This is a cool thing but, on the flip-side, it has lot's of vulnerable threat too. Phishing is one of the social engineering attack done by hackers now days to get the credentials of the users. So I've recreated a XYZ Bank's payment gateway module and performed the attack in this project.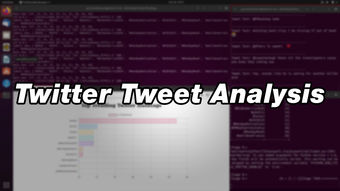 Twitter Tweet Analysis


Using Apache Spark (an online streaming Real-Time Analytics Platform) to process the tweets and identifying the trending hashtags from Twitter and, finally, retrieve top hashtags and representing the data in a real-time dashboard using the Flask Framework with sizzled up with some HTML5, CSS3 and Java script. The tweets are scrapped or recieved with Twitter developer's account.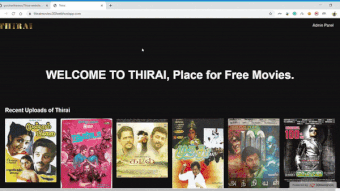 Online Movie Presenter for small organisations

Since in these modern days, the worth for watching movies on online has drastically grown. In this project, you can upload the Movie details like Movie Name, Movie Image, Director, Cast, Storyline and much more. Also, the cool features are, we can even upload the Movie file or torrent file to the webserver. All these details can be viewed by the users.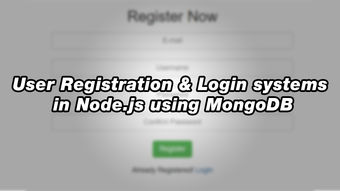 Simple User Registration & Login systems app done with Node.js Framework using MongoDB(Atlas) as the data store, Express as the routing system, Body-parser as the parser for web page, Express-session used to track the user's session and of course Mongoose to make interacting with Mongo DB from Node app.

Alternatively, You Can Download My PGP Key Here
If you are viewing it on a smartphone, then
it's a truncated version of a key. To see the
original length, Switch to the desktop site.

-----BEGIN PGP PUBLIC KEY BLOCK-----
Version: Keybase OpenPGP v1.0.0
Comment: https://keybase.io/crypto

xsFNBGDUnqUBEADM7Zh40+v4WLA171+Z4qPAJS3LqVgbao0fCoJ2pVEAmGbjFrTk
0zBhBrPGStI3z0gFsqg8b+j/CY5InJ7OzqsAJrf1vtyCOXsXEXk9rbL7KG8m2PHf
JCY4jJP2j3Vw4ZH8kry/H2xOhFLzGxfHDYsHZLA1LTz1IjiyjNso1asCXOMuhqFg
nTHs/X2FQj6HiNv/dzIBJvHVeouqsxJnVEDkjx1rjWkqZ0PWOF1FjUTRrqBeItzp
vym0TYh+/VJ4xrCX2WixXkBPakM9F48uEJno3b+0AZdCrnXFnuTfXgvFXRWco2Oa
ekiFzEYl7RbAISi/NQk+tundfZ0fsLOAytVX4XI11asqHlqCNCvO9Qo0KE0rkSSW
1+M3xIfhYoxurlyO2MH7KQ90u+N2UviRi4NUxY1gB6tKH//BLm/zDGvus+pdBxjZ
djA+hnELPZvkWdVUv6cbEOXxCYYMBAq+ubUrt/olpZZV9tQlgYObUSqjykpOQLuk
R0roEYgVBcJUz4spSI1PD3cws+Wr9yOEGBik288HlqlTs/8O/6o9Pqr+dDu6r+X1
ieLfL0cPVAOS65tSSMaXOrQs+FtaBrQ6/eIPkjPC4hpAOEMKV20z8ycO4L6Cd6vU
Vikq1Konv3Jdf7iKYnX8FJ1qhDLdMSubJDWPR0T969GtJEMYcopBgU6WcQARAQAB
zStHdXJ1IEhhcmlIYXJhdW4gPHRoZWd1cnVzZWNAcHJvdG9ubWFpbC5jb20+wsFt
BBMBCgAXBQJg1J6lAhsvAwsJBwMVCggCHgECF4AACgkQt2TIyBrRLdls1hAAiuoa
A9q7Rv+fRV2oIZOy1sOjdbrmb28rlUX/3TY6utdglyeKd3A1Cfd874tn4e8e+CK3
X7e/GcmynxYx7yxVTwB0JFkdOLl5H7FFUEbJFj2TRmOzBNJ6OOtjRyUjHa4guTnc
v12Pnpw+6+CSRT069ai45LZZpFmrqvfeR3kbz+gZV8IYr50BtSs8S5D5BArEitvK
zrjjsKfYaIWbwuLvwqgVojc+N8wryn/HgZgkNSGZ8WBsGs1HRXADCgGDHvWPZfK2
1d16/RDrmNA5L6D3x8EZVHml5GbHQRwp/Ye8rnMcQCG9i3L0MzRkbZxA+Z/Ac2TX
5ByFsgL4KMixK6Y15Pn3c+iPhMOzzZWVInYTQeM4EwSQICbsqFK4Esu2hzwctbKe
O5mIbGfqMses0XK5bRWeDkWmncPpZthoBMLbwMtsiJdXc4P7HOBeAtwT0r6bnhSQ
3Cl0Jge/hT59zpWFY/6NlrDRO7jtkYMSzP6qa1eRFcaIXoTqPfimcltZiDuiJ6XK
mF9SVkNwqgr7W14vnTh5RcsY1nB+xv12yXaoNzO52nHjSFQQb+exxLOAkZXYGtCB
FR2DUwssXcstZpb5RDwZjFJyXFc9UhBxzzvZYfPEm5/dLbAZ8Mk/V2Yqicnq9Ojm
GmbUorLMksBTvF7xoOw67iYF3Z11nh5wrgXYcyzOwU0EYNSepQEQAMD7viIT1k4e
vtTuip311L4wFAPRukX+32I+9Td9lCZW2O+HUHtXCrSIIWeegmJ0Hwvw2tboAPiG
d7HpUnvBMzaEBv5MpR6xnPPticLvjlO9/2R9UGDS++JB1B5cHhyN8nLZntHlz4FE
h1ZFIolctnx8tdikby8VnHofVzjVcjUn03WXYSNBxwl67BFxju+Kv5oSVxvsIUY+
f26nikHMMUoiyjPyx0vNgc43yGADqcw4RbxBlRIGXSTV1VozkzpISGMnsvPiutiW
p2xIq44ZA6nizuctH5Vhw1BUityfs7ETFhOrjk8lgDAu3Jx28wNNm8FoxS++AOyB
Ptxxdf+T7TeuW07a+A7qTr6BLiixo5gP71/GVoxB82vURQs1AzGb7K4H6VBC3S4Q
jHcXaQKqP6koOgFD9IrITHO/Fq7TVZ/xMoSofH3lczrmqKBObEzJz36m8gpltHZi
muRoF3e4Xjou5N5KrBQQTiH8GuhclIBMxmyrbO2N1rnL/AC4heKM1RAnW+mQ8VdB
0xrbHOQSRcrELAu0DLKaiXibp8cjH4/dfaQOxT4T/kldO57n6UgEOCfDn7Ftm8/K
Ltf6xjF3fsTsqN4PKZOpveR+qGBOcjbYYJmfQp3UwPThY7YOEQZMvYxhWSp8gI6p
wod5JPgL7rmsW0NuIExDbHBmPonbjnGfABEBAAHCw4QEGAEKAA8FAmDUnqUFCQ8J
nAACGy4CKQkQt2TIyBrRLdnBXSAEGQEKAAYFAmDUnqUACgkQeyEtmIr8XyY5Jg//
YfgAL6Ls3K0gCYd/4cTgVQfkmIrRkW7e+yIblvWw0qnhd0bjMHAqhCw0v+Lva0zL
I2vn+rtvQB1kmPTyuo9W76Sncn4Hsu7ttoXEqEkFQMFJk30uFA8sEd+4jtT34Tsa
B7iOutWi4ntv4gTve47vgRzcxxPa4I4Wb01BkIiPsAqXuyKU8TMkBwAPH3oqbFTT
Ukgqm926ONCfKNwWtyhIBkf2x8CGyh/fHeGaTkN3udtrVCHiplr2KR7QNNe9XJuW
CWTUSRtYVK1dAENzktphslIIsyyD1eav/JqslFazwF3zcC24ozKLVY1TOSwt7nQu
tdU3bLRD+Gf10RrP+eUKr3JcXkOKed2peB3ovXYJRw1rWMh3PArw1zrVfH9Exrk9
unMPpr8vjEmASOwx0WwfJA9V69SC1SajB7R7KuOAeC0lTbDdeXzU0Su9HrTMIN2y
WtJaU6anYCJ5+aTKuSNr2QerkMxJOfMkdIP4v5L93d/Tu2VMvT42ADQbcH1z4N36
0TDjwRs7cJ3DFcszl98mYwj+RMHFMyE7ohAg77dElcfSIAQ/onDPybyTDuwmqswS
Z41ok6lLTPtti9tn/qxIJvBfAQMvtxDDGKtX1L7nnqz4jfQ1tMrGYhO3MOxR3QRH
6DbHdaIGpPbGyHBTTHYrbpH+QzVml4NQEXbBqhgv1Gi27hAAj68BcGkedMGYvJcP
mMF8OL+OgbOA3x0OGh8wrTIPw1MdsnixUHmeomi3RY+EpfUB6XzFPwCYVkrckyv7
mjIxz4ptTVJXrpca09Dl71lI5CICj29sAErrhH0l9niIc0+7bGtT0OdiJzdlaP/0
pPyAV9ftGBsG6G5QzonC/ioMhm0ouGQl27xyd6JUpiQiaHa7UmuTx3lK392LjdR5
ElLK5IeMfBNUfa3pTZGziJnhCxavVf4r6gqE9FXz2vuOiVZYhXaHBRHSX+j0gJIm
rnUpSXbGmaQrqqgJaFDAMOOcS4rHQVQQrHEeL9IDmO2pPCg8xF2gkbSWZSri+YCJ
BIxdagme4yACt5DT9mCUjY4egbR6lCLf/ye0g1BN+mGrzUrI0A+iW8z/7QUtmBrh
ZU+gLffnOdc5njdf8igyb7I2OC+eP+prtYW+wkAt7Azk4kNNwSP1/u58xoryKQsa
7oUNuBdUT71OIqJcqQv5xioyQkWV4oW8vvKEbwYGkapf44eOwThX2LTe5h1FWoSl
IdmKVmxjFhSqdWcYLndhQuisrlSGI4zdzzUKv4jJNcUM7wUMOsyRw2rSw0cNHRLv
MD8g089IMcVSCaGNMCiKGk4I4X+H+or61IDWHS7wuyet6K/dERNp3trXdaoIPo6U
oSbfat+0a+l3wXclTLYD7PRM4VnOwU0EYNSepQEQAMKgtKtuGiylwm39NB958bgd
MRnO7OpUyIFadrILItWoLSbElJGPZARLJKuCYUS4l9Xi2dATy62aQPxdka3oD7um
EncayfEBsZG7IK6fz6ijJtmVEm7wBpMeynUtO4/aow/V3kGho22bb5Wv843oc+xe
cHQ7nTXu2jD6q8vU4ZMpWXtCMAysTwFU4jWKBfP9rA+ddsSdm4Dy82EctFsD+ALS
AVYnTOm24ceFtpgLkuckmWgXoclFITO4PdjPYJFn2ObQHa64wYJStgpu3PEQTz9P
iM0yr9eSKnKEo6o6xrnT4smwo+u7Ftk4ApSmuk0vadxBi4gRsPpIDcgnvuiAxHse
biB5LSJs7hoMep2lg0ZuvhXk1Jixd5N4Ab1yp7BVxkK+ljGiDyv6g7oSo+mvGdPO
JlhH0XU7IarhfEXO7oAV0uN1Ga7XMjzHntu0b9i67ub1RNHAQjx9+4KlzhuaZahT
gG+2A2v6Vd1QPx3oKM/8XxfPZRBrveF4C9EYxmyu9ubtrKkRMwpX3nUmSzaVvLhl
JwWmQnyYHAVhkgixdqTl7ckLaMHFdcOjExrTq1g8Ppcwalxe49Gt3FTtIByi8qD+
coICF0+PCgywZuFnPP87he0WY0eojuNc/HKX9K6zRMlKD6Z+oG8hiVTSxKZBdmuM
3PbDtTGZ23tiG/mepyZXABEBAAHCw4QEGAEKAA8FAmDUnqUFCQ8JnAACGy4CKQkQ
t2TIyBrRLdnBXSAEGQEKAAYFAmDUnqUACgkQns18UvhOd0tqxA//f6Q5vWVr04QY
Es9z8ayHDuf23Ct/XyUQvhCN5JpaZsBlwUSci6S7UKsi9Xb+GLqxOfMnL12B+Gaa
O/1Wpzz7Ph+EIDvPP834fcfPeToIw/Uaz26nxCrhqiT8EdrjTWgd2SklFAXko0S1
wPE+W3kmW0DpYHGTA6X+PXq4CppU8LORktTK8C8n3rlEuB1eEcl2T/S5VErFpX9w
tIMgndUC7bC4rLo9HOTCiv3jMSE1WhCxRpOvDqLjZyqb+9uc1z2Yq5P8TeAdWZfB
6VxkHDyHf3OH8gx6i/MYEh2lZSP3iUkhCUTDMRyGNar2jzsTqA76oDaVOXt5a3ks
KnVI/7tGftiJCgNB5n3O5HVSp2LginQsA1SW7JEWuXV4M93DJ1919QELHd3UoJrF
v8sUvGAHTAhAYjBSOOsFLm2IXVOQ4MtqZFqvT9gwzre26yMCp1hafUEeEcYVTc3q
+9F1jVFTxGUdXs9ERSRHCGS4O4zuydvFpk7FmZD7ky6Lm13Rz/l3gJ2/mO1v93I1
CnS/cs8HKu//KwqQ1a38r2OTwPG/HfuiFUYnlgmDZ1+q30EAkzCSK4ypUd1lOQ1z
eQnXAR1obF1SvqScOZ8GJ3z/5Xh7WS3qGADndBHTYh1EhK3boF/d42btvlw2yHE8
AC7V0xlhISCdiF326+39iU/himOIvP2zRBAAnWlyLUYl9GFEp/XpOt/LAk/BOftW
SVCUSWPcW8i+Ko2QkoIr4WHDWiJKYL5yYnN8o9rGbJYncsbR1o50+A3xlhztk+Ew
EHgPwoV7lU1D5oTTR8wYAQHSLMDm+dvw1+JrQ0unFl67BSZp/tZ/piPwiCKrf1TQ
Lg9e2lv1YUqYPfSr7SuljiiVjB9NgTBLYFp572ttVeSHmGhBGApkiCDaHN7kq3EA
wlGmQn8d7Kv89yyj+Gm4VL2/vL3dtU1eS2l/iFAY5yU5yPydaxT7Seb4Fab5EjuC
fhWZvOV/S2RKDhV7/17+rcY+RkdsMPvFRWT7gJGnK9ErMho2I44Jfi+BBdubGG33
6rza0s+tzF+x1Egd4e9x42WKAF2GuvSj3f1wXKXI+LTcEFxzDZ+NOt0uRqdkkZT7
ooKRaeIlPrZZlqBtQfl6pI1dDf4PZ06J42ffmHzHJy8Ueyc7Xpa4yemGqHqRLSFz
tAMOSas+zyxSuTqOu1Ldql4SOZFF9Qxb3tnWdS7iaT4Nj4nbmqCaiz2n8VxHImd2
5QfpIqe0rzPPQo3KGuSMVDdhHeRQDtALCEmP00WqRUMnWGf5yfsDB9lJQBN0BGTY
rHPhlG5E8VSRezKEI6WoRv5gtZnROaqzofvZKYK59THCKotDQ9HkLzb3Zedj6Ekj
6gmD8Rz0mIgNgEw=
=cifT
-----END PGP PUBLIC KEY BLOCK-----